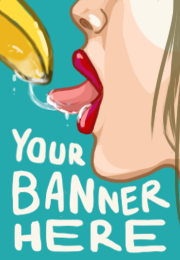 BDSM escorts Toronto
In our everyday life we come across such phenomena as domination, submission and forbidden sexual fantasies. There are people who prefer to show affection by being dominant or submissive. Our elite Toronto BDSM escorts are perfect partners for those who have unusual preferences and sexual desires. If you are eager to immerse into the world of the wildest fantasies and looking for someone to join you, our gorgeous Toronto BDSM escorts are at your disposal. These ladies enjoy such things as role play, soft bondage, fantasy clothing, fetishes and more. With our skillful Toronto BDSM escorts you can express any of your secret desires and fantasies and never feel embarrassed as you are in the company of the same minded people. Even if BDSM is new to you and you only dream about it, our high class escorts will give you a thorough introduction to this exciting lifestyle. If you desire to be tied up or you want some pain, you'll certainly experience what you've imagined and longed for. All you have to do is to decide if you want to dominate or be dominated, choose an escort to your taste and book an appointment. Our lovely and competent escorts offer excellent BDSM service and they will involve you in an exciting sex play you've dreamed about.
Strap-on Escorts
Strap-on escorts give pleasure to men, using a special sex toy – a strap-on. This device has a harness and is commonly worn by a female escort to facilitate anal stimulation of the client. Strap-ons can be of different designs and sizes and should be chosen individually. Our competent strap-on escorts know how to use the device for the man to enjoy the process and derive maximum pleasure from it. If it is your first time and you want to experiment, you can fully rely on our understanding escorts and be sure that strap-on sex will be intensive and amazing. All the escorts provide incall as well as outcall services with the highest levels of privacy and discretion. These 24 hour escorts will do their best for you to experience strong sexual excitement and pleasure.