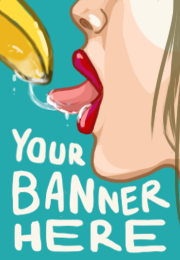 Incall & Outcall Toronto Escorts
Toronto is a beautiful city which attracts a lot of tourists each year. It is Canada's largest city and the most multicultural city on the planet. And whether you are a Torontonian or a visitor, we are pretty sure that you could use company of a beautiful escort girl. With Toronto's population being so diverse there is no doubt that you will find the right escort girl. We offer unique directory of verified independent Toronto escorts (alternative to Toronto Backpage). Although after seeing the photos of our hot Toronto escorts you will not be able to resist the temptation of spending some quality time with them, here are a few more reasons why you should choose our unique Toronto escort services.


Toronto Escorts FAQ
Is prostitution legal in Toronto?
A new law passed by a conservative party in 2014 changed the sex services market in Canada. Under this law, it is prohibited to purchase and advertise sex services, while selling sex is 100% legal. Also, making a profit from a person who engages in prostitution is also illegal.
Is it safe to use escort services in Toronto?
Toronto is a very safe city, so no extra precautions are required. Use proven sites or escort agencies, and think about your health.
How much does an escort in Toronto cost?
The prices for an escort in Toronto differ depending on the girl's class and location. In general, we can say that average prices are in the range of 100-500 Canadian dollars per hour. The cheapest escort girls can be found in downtown (especially Church Street, Jarvis Street, Carlton locations)